Tennis Equipment
We supply premium quality tennis nets, posts, and court accessories and equipment.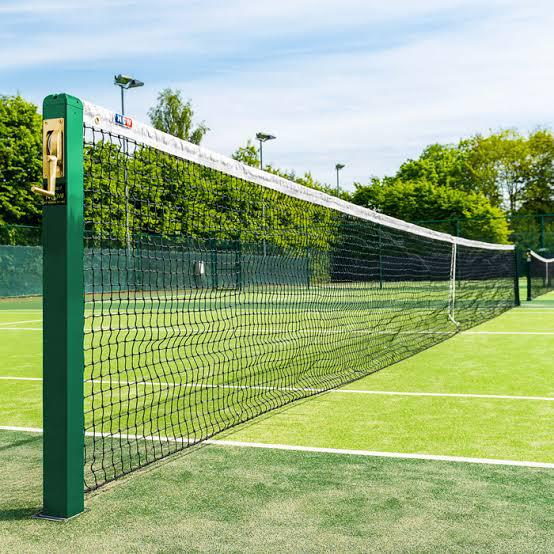 GoSportz Tennis Post
Brimming with professional quality, GoSportz Tennis posts guarantee to enhance the level of any tennis court they grace, these tennis posts are an excellent choice for tennis tournaments as well as high- level training facilities.
Our Professional Hard & Grass court tennis posts are engineered from heavy grade aluminum. These are manufactured with 80mm x 3mm reinforced aluminium with a green durable powder coating. Complete with brass net winder and two stainless steel retaining rods.
These tennis posts guarantee to play a major role in your tennis court set-up for many years to come.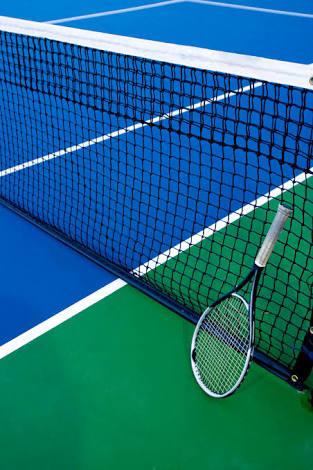 GoSportz Tennis Net
Our Professional quality 42' long tennis nets are designed for tournament, residential, or club use. Our tennis net features a double net top design making it suitable for the highest level of play. This impressive tennis net has been designed to conform to official ITF tournament regulations.
Well suited to the very best tennis courts in the world, our 3mm tennis nets have been created using premium HDPE braided net twine. UV treated whilst featuring a double layer design, our professional tennis net provides exceptional durability thanks to its excellent resistance to weathering and tennis ball impacts. For even greater longevity, our nets features over-locked rope edges to help prevent fraying and allowing users to lace it to the inside of the tennis posts with ease.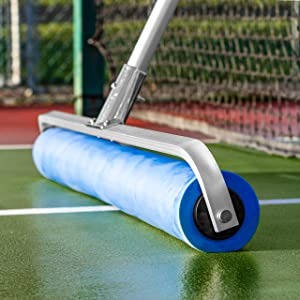 GoSportz Tennis Court Dryer
EFFECIENTLY CLEAR YOUR TENNIS COURT WITH THE GOSPORTZ TENNIS COURT DRYER
Perfectly suited to just about any hard playing surface, GoSportz Tennis court dryer will have your tennis court water free in quick time ! The roller has been designed to maximize court coverage (36inch wide sweep), whilst ensuring minimum user-effort due to its light but heavy duty aluminium frame.
Created excessively using premium-grade materials, the GoSportz Tennis court dryer possesses a professional performance with world-class longevity. The roller has been expertly crafted using a blue PVA material, allowing it to absorb large volumes of stagnant water with ease.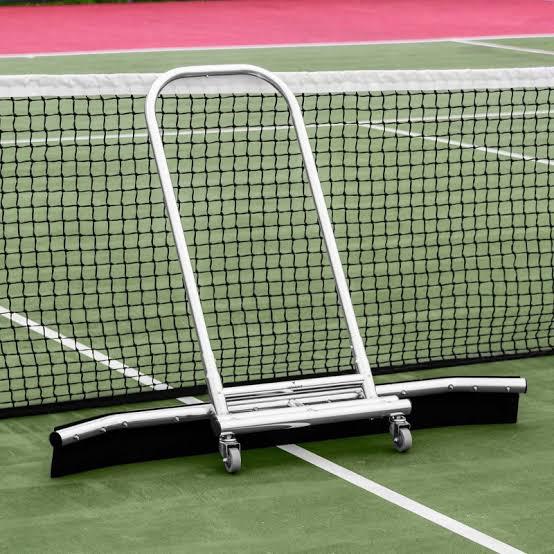 GoSportz Rain Shuttle
CLEAR WATER QUICKLY WITH GOSPORTZ TENNIS COURT RAIN SHUTTLE
The painful wait for your tennis courts to dry can become a thing of the past with our professional Rain shuttle. Engineered using heavy-duty yet lightweight materials, this durable tennis court rain shuttle is an excellent addition to any tennis club, school or home tennis courts. Coming with an impressive 5ft wide sweep, our rain shuttle will have your tennis court water-free in just minutes, allowing you to resume that action right away!
Manufactured entirely from aluminum, our rain shuttle is 100% rust-resistant, making it the perfect fit for cleaning water off your tennis courts. As well as being exceptionally durable, the aluminum construction is also extremely light-in-weight, allowing the user to move around effortlessly. The 5ft wide sweeper blade provides excellent court coverage ensuring quicker results.