The most revolutionary Machine & Paint system to hit the market setting new standards in performance and user friendliness is here.
Go Sportz is a one-stop-shop provider of high end solutions in the area of Sport – Surface, Services, Infrastructure & more…
An ISO certified company and one of the leading sports Infrastructure companies in India, we provide quality productions and service from top international suppliers.
Go Sportz undertakes turnkey projects for all sports applications. Right from gym to specialized sports field & clubs to stadium. We have a team of specialized personnel who will help to play your requirements.
We supply line marking machines, line marking paint, marking out tools and accessories. Clear white lines enhance every pitch or playground giving them clearly defined lines.
There are different types of line marking equipment and different types of paint suitable for discrete purposes, whether you are looking for line marking equipment to mark out your sports pitch or playground.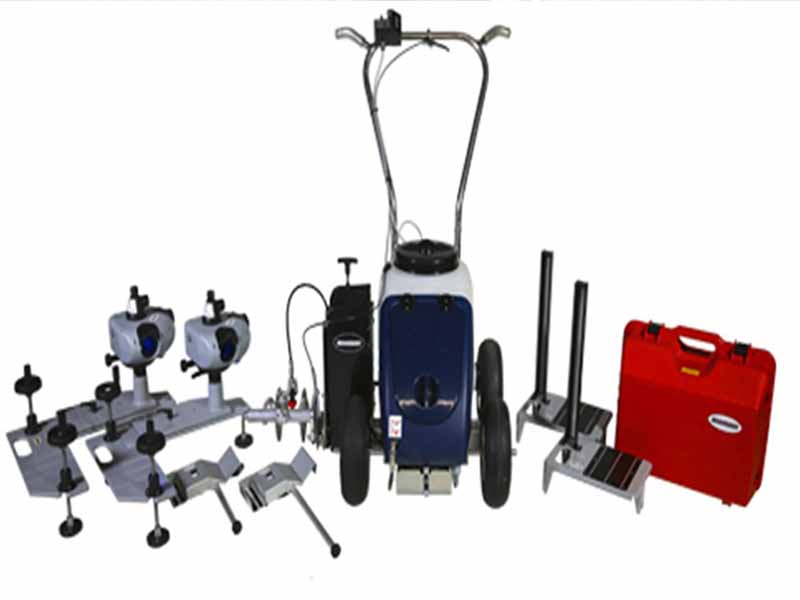 BeamRider comprises
This new technique will make the procedure required for line marking operations simple and easy to execute for anyone and everyone.
The system combines the latest laser technology with digital recognition software and will produce perfectly straight lines time after time.
It is thought that this new technique will revolutionize current initial and over-marking procedures for sports surfaces (of all types) throughout the world.
The BeamRider CT is built to the same precision engineered spec as the SX minus the second laser transmitter, transmitter base & reflector plate.
Kombi 3 comprises
The Kombi 3 is the long awaited upgrade from the long standing Kombi MK11 and boasts many features as seen on the KI machine.
The Kombi 3 now comes with the wheeled knib style attachment as standard, giving adjustable line widths and crisp well defined lines with each mark.
The addition now means the Kombi 3 can be used on a variety of sports surfaces such as grass, hard and synthetics straight out of the box.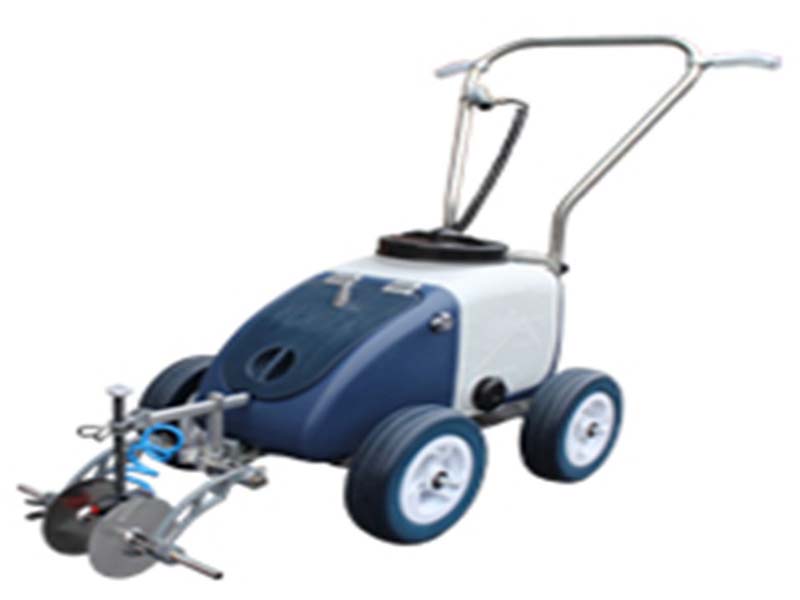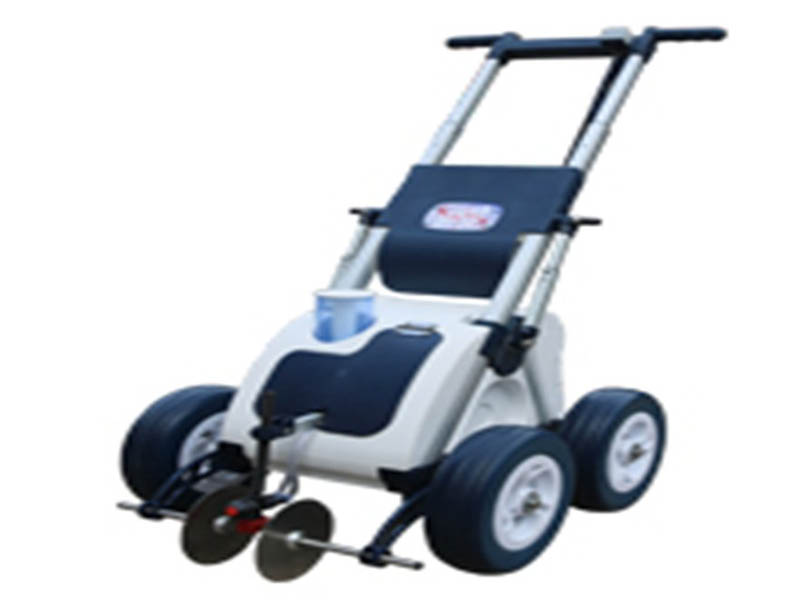 The KI comprises
The KI is our latest innovation and is set to change the way we look at line marking, we feel this will be the most revolutionary machine and paint system to hit the market place.
When used with Fleet's Neet marking liquid there is no need for external mixing: just attach the bag, connect to the machine and start marking.
At the end of the day's marking, and just use the unique flushing system. With a push on the plunger it flushes clean water through the nozzle assembly, thus eliminating expensive pump and nozzle blockages.